Chinese soccer club Guangzhou Evergrande is building the "world's biggest football stadium" with work having started on Thursday. It'll have 100,000 seats and boy oh boy - is this the ugliest stadium you've ever seen?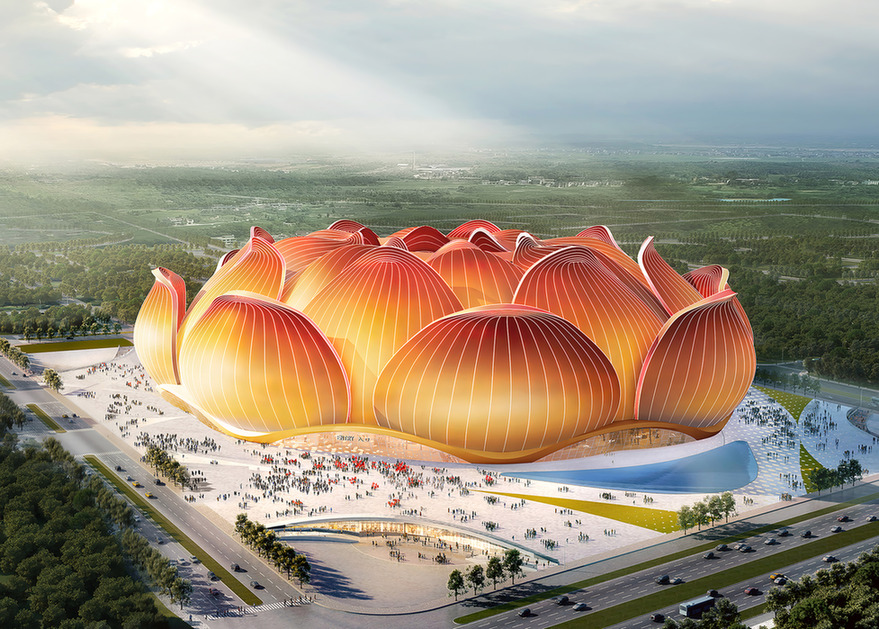 Evergrande are the largest club in China - the country that introduced the world to Coronavirus. The estimated cost of the new stadium is $1.7bn. The shape is meant to be a lotus flower. Inside looks alright, albeit a bit boring, but the outside is a shocker in my opinion. Last year the club averaged 45,795 fans to their 15 home games (current stadium has a capacity of 58,500). Is 100,000 seats really needed at the new stadium?
"Evergrande Stadium will become a new world-class landmark comparable to the Sydney Opera House and Burj Khalifa in Dubai, and an important symbol of Chinese football to the world," said Xia - president of real estate conglomerate Evergrande.
Xia also added that Evergrande, concerned there is a lack of top-class football-only stadiums in the country that can host international events such as the World Cup, plan to construct between three and five more stadiums with capacities of 80-100,000 around the country.