The redeveloped section of the ground. I think there are still some final architectural features to be installed.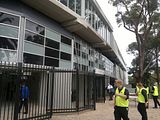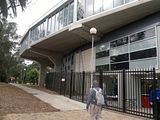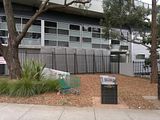 The lower tier of the new section. In the last picture you can see behind the stairs a section of the nothern terrace where the seats have been removed as a result of the restricted view imposed by the new stand.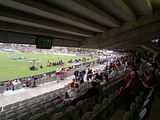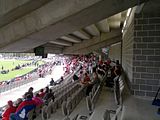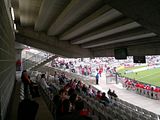 The concourse area behind the bottom tier. Two new concession/bar areas plus a merchandise store and WCs. Pictures start from the southern end of the new section and head towards the original 1990 granstand.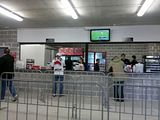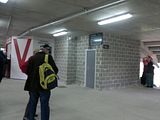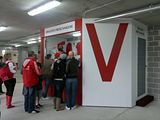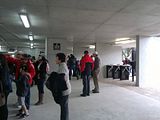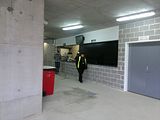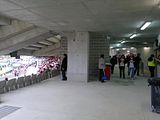 New lift lobby to Level 2 (incomplete) and Level 3 (corporate suits and function room)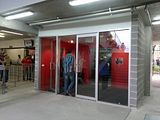 The main stairs from the Gate B ticket both down the the lower concourse.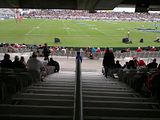 Old meets new. This is where the 1990 stand meets up with the 2010 stand. Lower left the brick building part of the original grandstand. Upper left the colourbond building is part of the 2003 redevelopment and centre and right of photograph is 2010 works.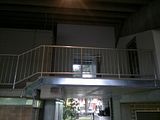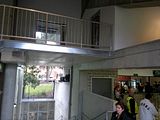 Looking south down the original concourse area. The upper level on the right again part of 2003 redevelopment and the large steel brace in the centre of the picture was installed during the 2008 redevelopments.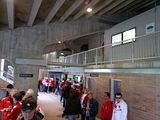 A bit further down, the southern end of the original stand looking south. On the left are corporate suites installed in 2003. On the right toilets and lift area installed in 2008. At the far end of the corridor is one of two corporate function rooms constructed in 2008.