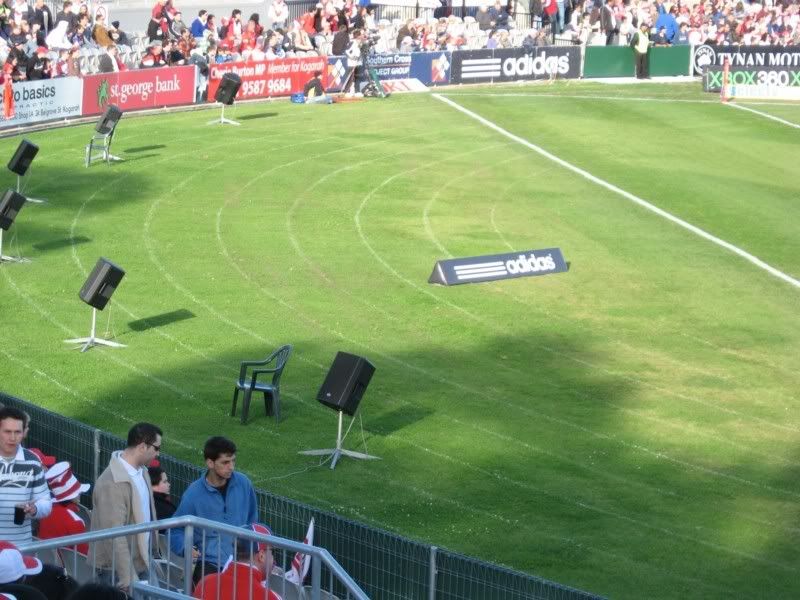 OKI Jubilee Stadium, athletics field!
Meanwhile a clever poster over at the Jubilee Avenue forum led me to the OKI redevelopment architect's website. The two pictures that can be seen there (
http://www.tonyowen.com.au/
) are higher resolution versions of pictures I've previously posted on this forum. They're worth checking out if you're interested though.
More interesting is the brief blurb that accompanies them:
"This project is a new grandstand for the St. George Leagues Club at Kogarah Oval. It includes seating for 6400 spectators, new corporate facilities, change rooms, media and a Museum (sic). The design is scheduled for construction in 2007."
That's the first I've seen of the 6400 seat figure. That certainly sounds about right. Fortunately because of the design of the grandstand almost all of those patrons will be accommodated undercover.